Spring is here and Mocha and Petri have been eager to add some bright colours to their dollhouse. Geometric painting seemed like a great way to start!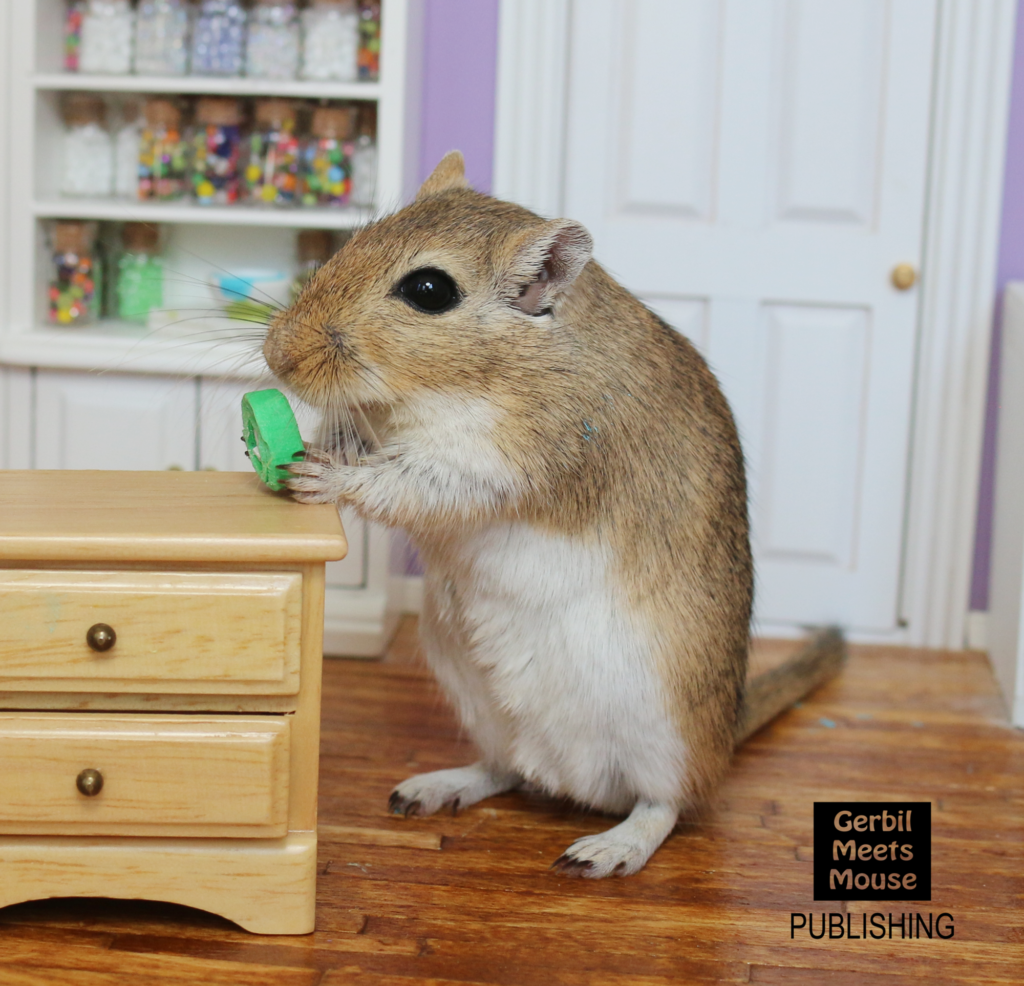 In case you want to try one of your own, you'll need…
A canvas in any size
Quality painters tape
As many colours as you wish to use and a paint brush for each colour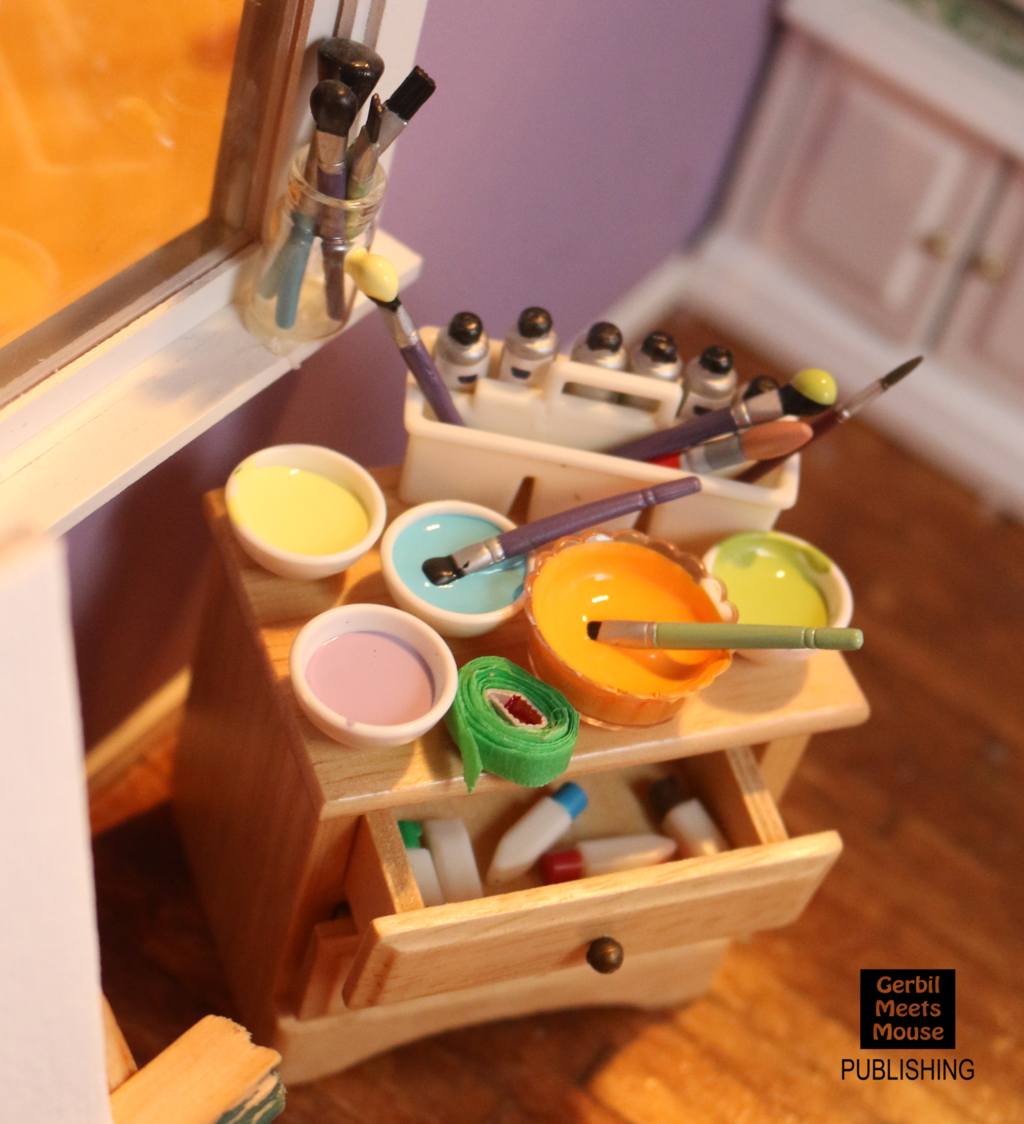 Petri started with his painting – he already had some great ideas. Mocha helped apply the tape.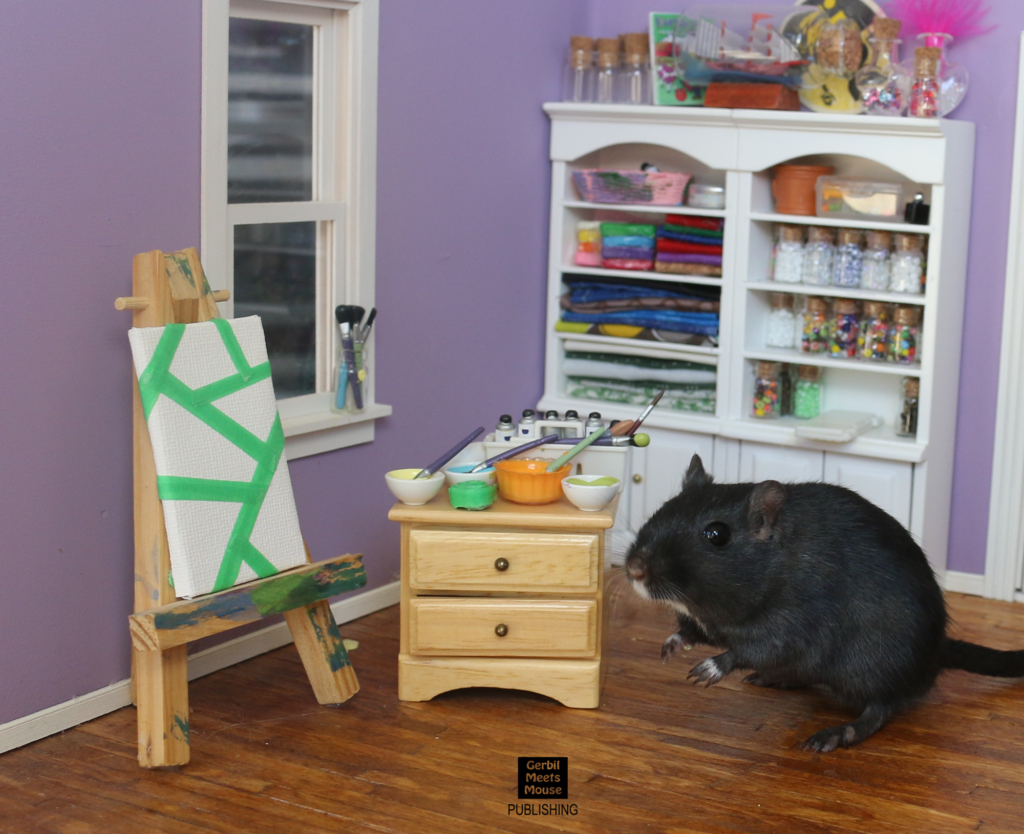 Next up was two coats of paint in each section.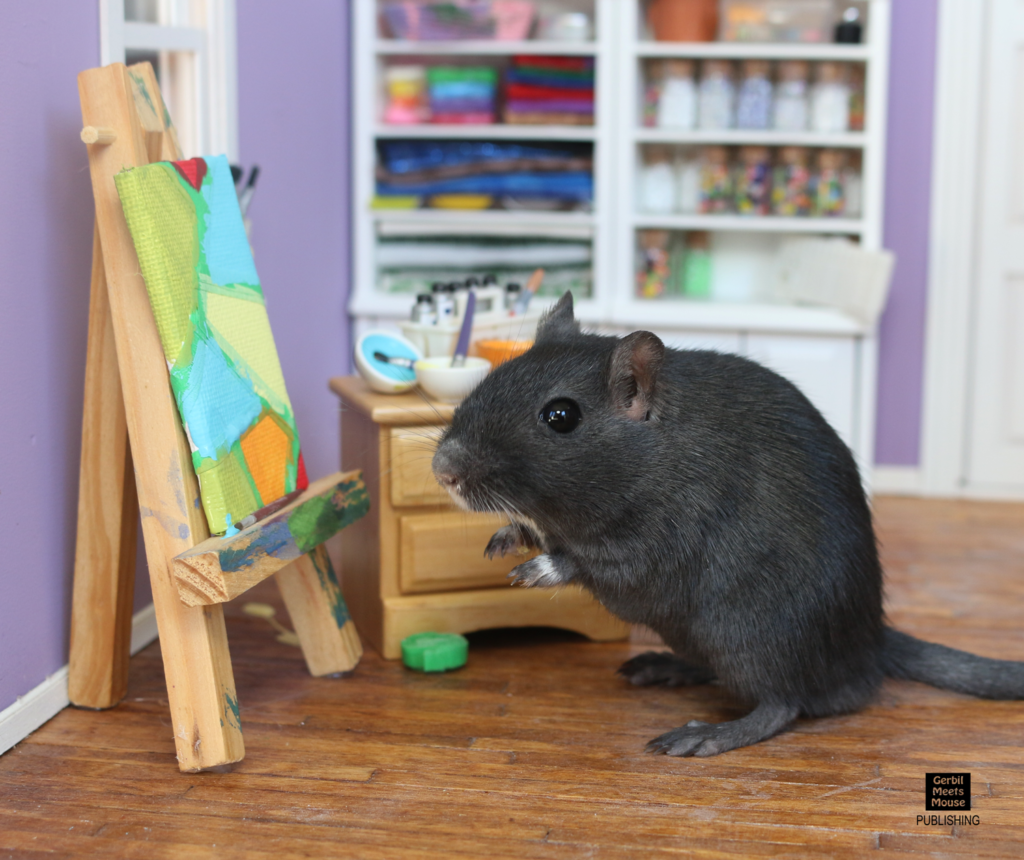 While Petri's canvas was drying, Mocha applied his tape, and two layers of paint.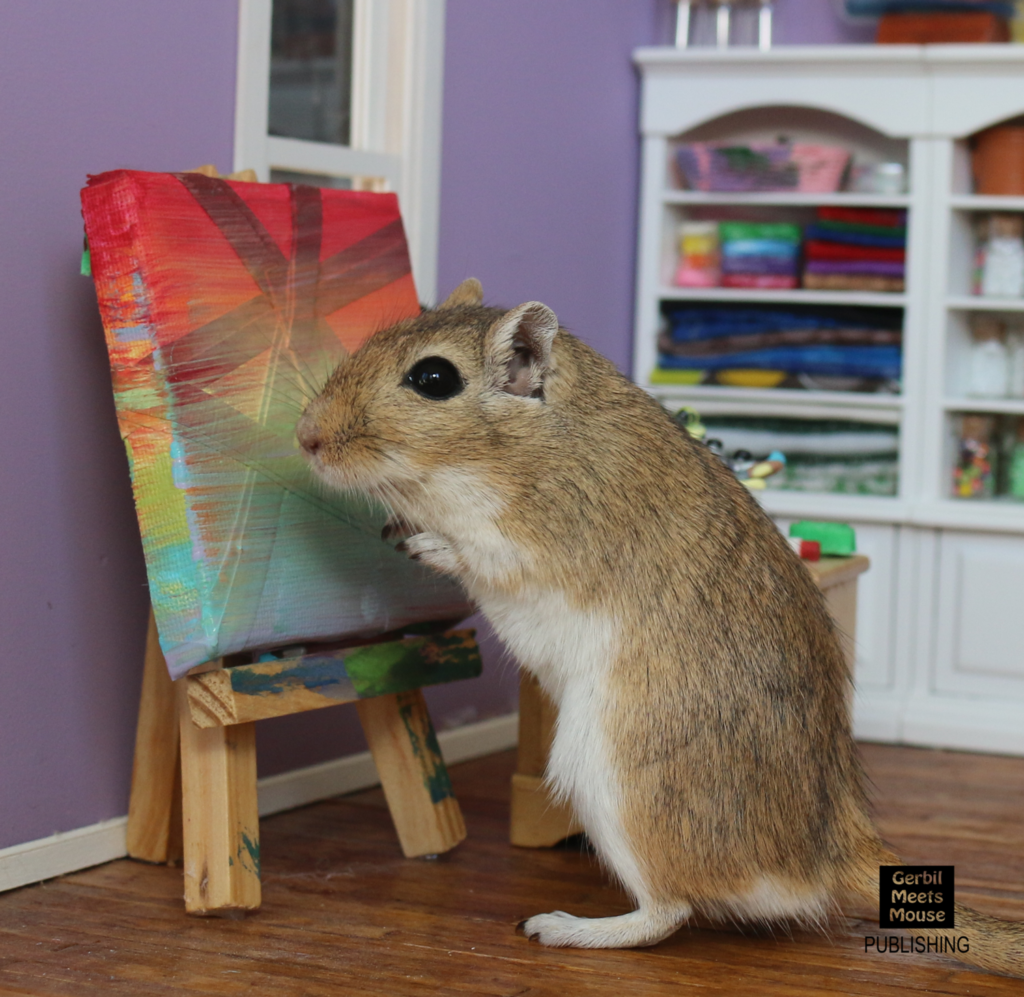 They let both of their canvases sit for at least an hour to make sure it was dry before they removed their tape.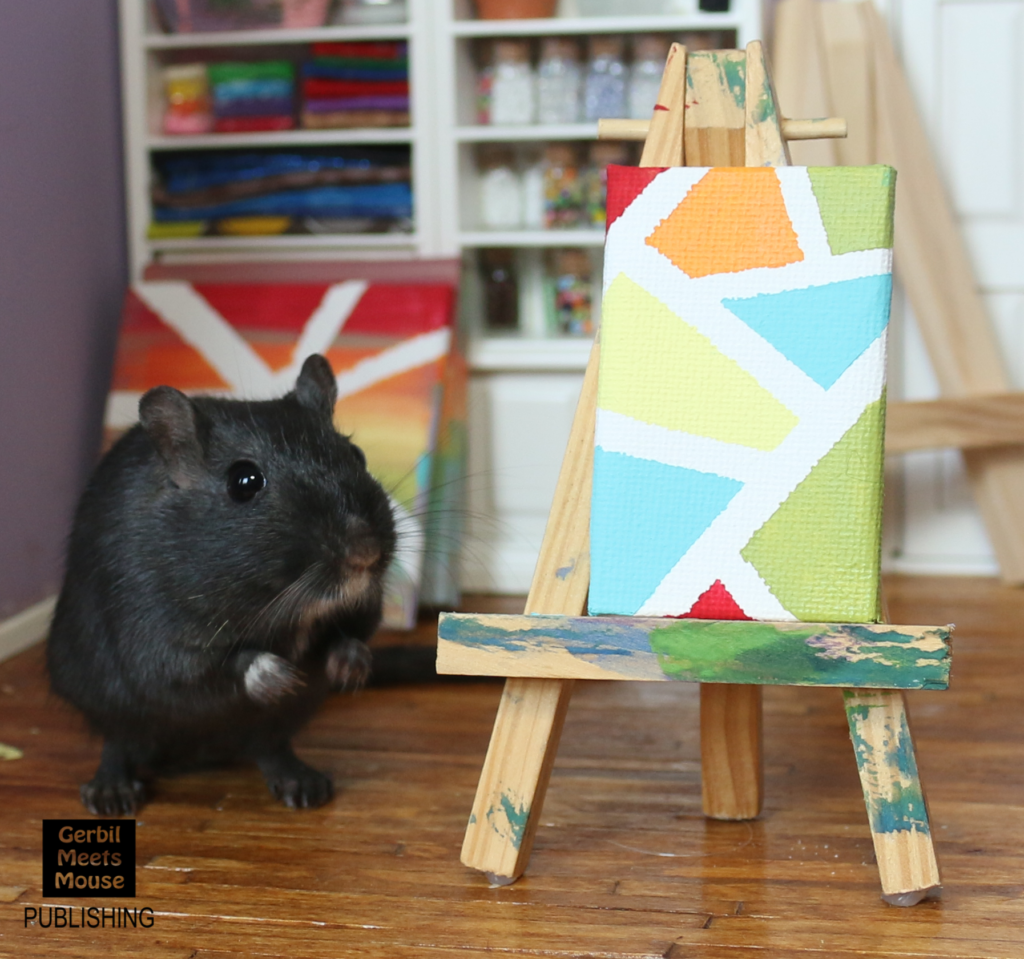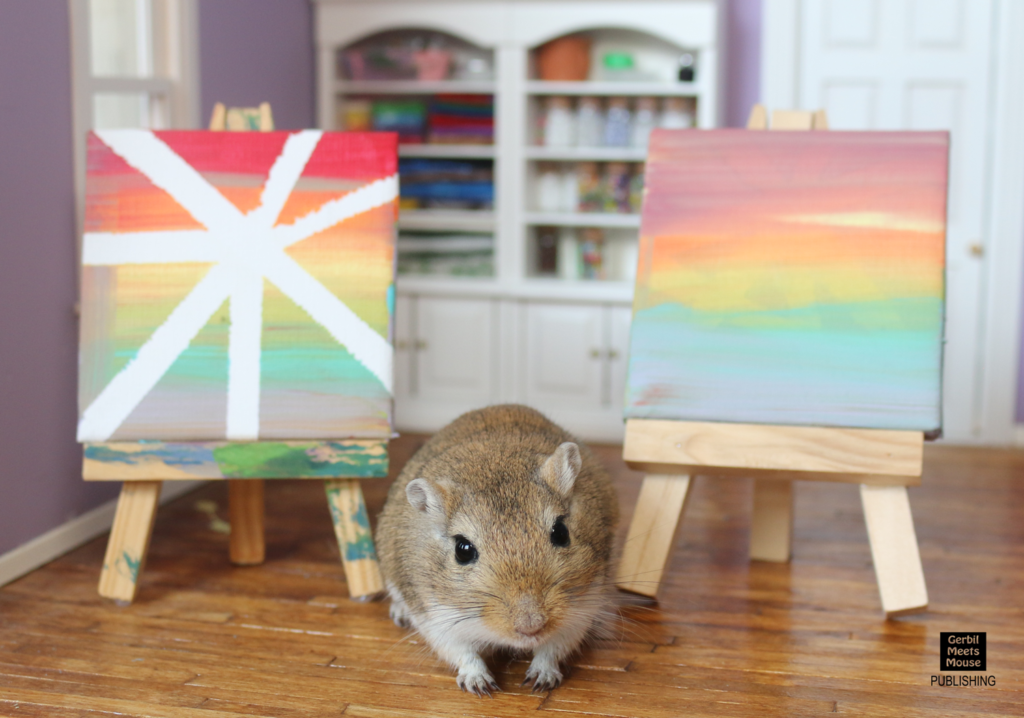 Blog Categories
Recent Posts